Upgraded Metal Throttle Housing for Motorized Bicycles
Here ya go ! I can sell you a throttle assembly made up for upgrading the throttle assembly for Motorized Bicycle. The housing will fit standard 7/8″ bicycle handlebars. You can order direct from us with housing tapped to accept a standard motorized cable or buy components below DIY and save.
Option #1
All-metal throttle assembly with attached motorized throttle cable installed $35 plus shipping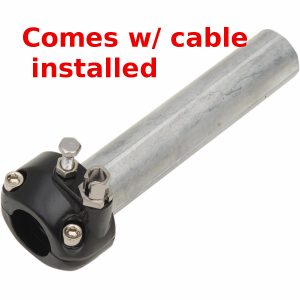 ---
Option #2
All-metal housing threaded to accept motorized throttle cable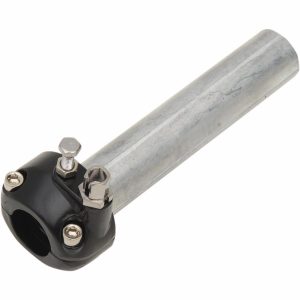 ---
OR…
Buy the components below and do it yourself.
Make sure you use a drill press and a vise to hold housing and slowly turn tap.
i